About India Astrloger D.G Shastri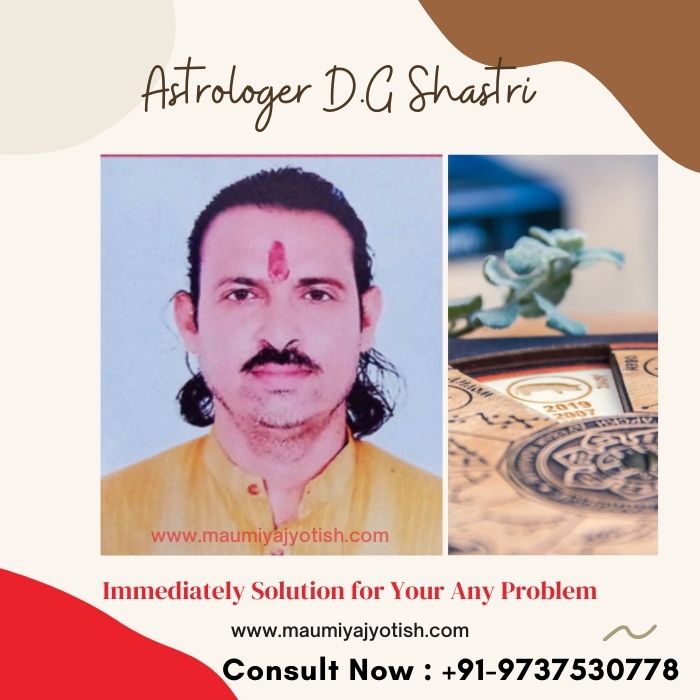 About India Astrloger D.G Shastri
Astrology is a science which deals in the effects of planets on living beings. To predict the planets' effects, one has to calculate the position of planets and their strengths. All India Astrological Services' horoscopes are known for their accuracy and quality of predictions.
Maumiya Jyotish offers comprehensive resources and complete solution to all by offering a wide range of features and options in exploring the Science of Indian Astrology. This exhaustive knowledge portal is designed on the principles and practices of Pandit D.G. Shastri, spiritual astrologer based in India. We are committed to spread the knowledge of our Pandit ji to millions of people worldwide. Our vision statement is to deeply research the traditional Indian astrology knowledge and spread the same globally.
Our horoscope predictions are based upon most exhaustive calculations, such as Shodasvarga Astavarga which provides different kinds of planetary strengths and four kinds of Dasha with sub-period details. The predictive part contains Dwadash Bhava, Dasa and transit Phal. In the Bhava Phal each house results are given separately, taking account of all planets and their aspects such that there are no contradictions.